A WEIGHT LOSS PROGRAM FOR ANYONE! - HERE'S THE PROOF
Posted September 24, 2020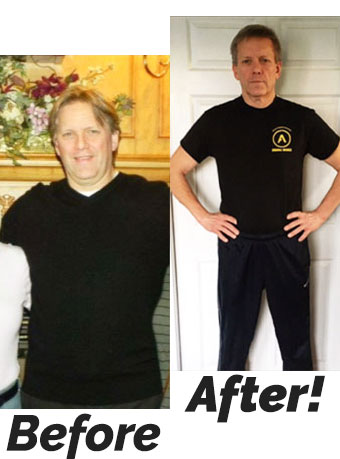 A Weight Loss Program that works for Anyone!
Weight loss. The Golden Goose of the fitness business that is the root of all kinds of false hopes and promises. It prays on the emotions, hopes, and the public's lack of understanding. But boy does it sell stuff. All kinds of diets, shakes, videos, special workouts, and on and on. But here is the very simple scientific truth. Healthy, long term weight loss occurs when there is a proper balance of good nutritional habits and a proper level of exercise. It's a secret the diet industry does not want you to know, but the truth is it's that simple. And here is the proof with my real numbers using the Cardio Coaching program protocols.
This could be YOU! So get started now.
Weight body fat Weight change
4-Feb 200 23.2%
25-Feb 197 23.2% -3
3-Mar 196 23.0% -1
10-Mar 196 22.7% 0
17-Mar 195.5 22.5% -0.5
24-Mar 192.5 22.2% -3
31-Mar 191 22.7% -1.5
7-Apr 190.5 22.7% -0.5
14-Apr 189.5 22.0% -1
21-Apr 186.5 21.3% -3
28-Apr 186.5 20.9% 0
5-May 185 20.7% -1.5
12-May 184 21.3% -1
26-May 181.5 20.0% -2.5
2-Jun 182 20.1% 0.5
9-Jun 181 19.4% -1
16-Jun 179 19.3% -2
23-Jun 178.5 19.0% -0.5
30-Jun 178 18.7% -0.5
7-Jul 178 18.2% 0
14-Jul 176.5 18.5% -1.5
28-Jul 176 18.5% -0.5
4-Aug 174 18.3% -2
11-Aug 174.5 18.9% 0.5
18-Aug 175 18.2% 0.5
25-Aug 174 18.2% -1
---